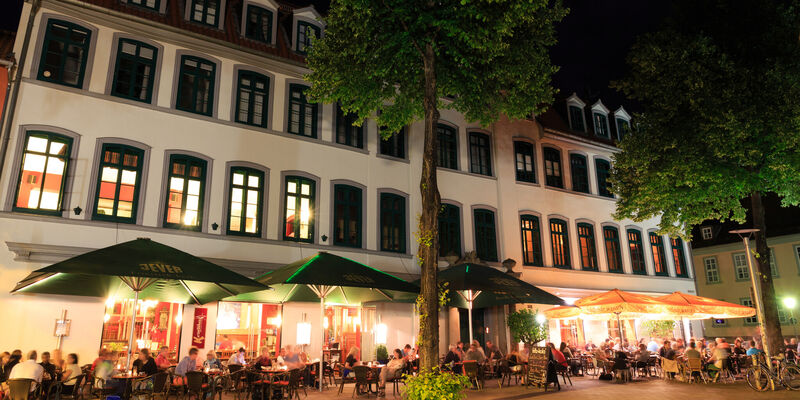 JUST 120 KM FROM HANNOVER
Göttingen
Göttingen - the city that creates knowledge
City tourists appreciate the cosmopolitan atmosphere of the lively, bustling town, where students and international visitors mingle on the picturesque streets. The combination of tradition and modernity can be found not only at the famous Georg August University, but all over Göttingen.
The old town charmingly brings together memories of the medieval merchants' city and the flair of a modern shopping city. The lively side streets invite visitors to wander and shop, while cosy restaurants and quaint student pubs are a great place to spend the evening hours.
The cultural offerings are extraordinary. Theatre, orchestra, museums and exhibitions entice visitors with exciting events. Big events like the Internationale Händel-Festspiele (International Handel Festival), the Soundcheck Festival Neue Musik (Soundcheck Festival of New Music) and the Literaturherbst (Literary Autumn) set the stage for world-famous stars and acclaimed newcomers. We invite you to discover this lively city with its charming atmosphere.