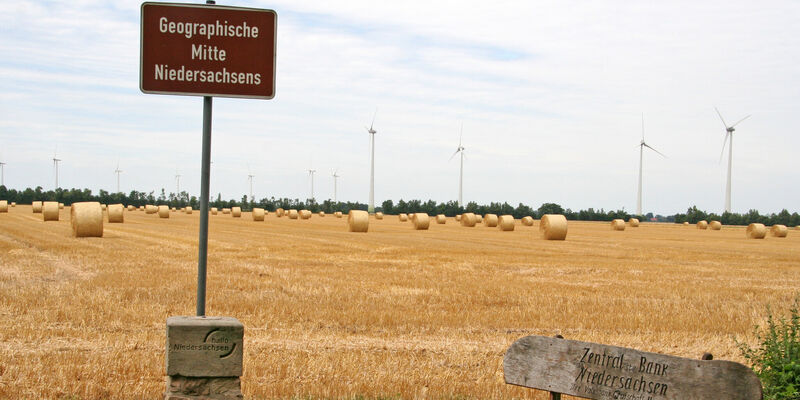 JUST 60 KM FROM HANNOVER
Middle Weser
Culinary pleasure, adventure and recreation so close by
Halfway to Bremen to the northwest of Hannover, the Weser river flows past Minden, Petershagen, Nienburg, Verden and Achim - the largest towns in the predominantly rural Middle Weser region. This region is known for its production of asparagus, while tourists are drawn to the area by its long-distance cycle route, the Dinosaur Park in Münchehagen and the Wolfcenter in Dörverden. Located just over 60 km away from Hannover, visitors can be enjoying these North German lowlands in just over an hour. The national rail service runs via Wunstorf and Nienburg towards Bremerhaven, offering even quicker access to the idyllic countryside in the heart of Lower Saxony than the B6 federal road. This allows people interested in culture and events as well as cyclists and asparagus lovers to discover the flat water and agricultural landscape between the Weser and Aller rivers.
Beyond Lower Saxony's borders: Nienburger asparagus
Nienburg asparagus is on every German's lips. After all, Lower Saxony is quite simply the asparagus region - 20% of German asparagus is grown here. The earth heaps and white tarpaulin characterise the countryside scenery from March onwards and in some cases can be seen well into autumn, accompanying the green plants and their red berries.
It's a unique image and it creates a unique taste - the motto here is undoubtedly "quality over quantity". The Lower Saxon Asparagus Road and the Lower Saxon Asparagus Museum pay tribute to this esteemed vegetable and make day and weekend trips to the Nienburg area downright delicious. It's no wonder that the Nienburg Asparagus Festival, which culminates in the coronation of the Asparagus Queen, attracts so many foodies.
More information you find at: