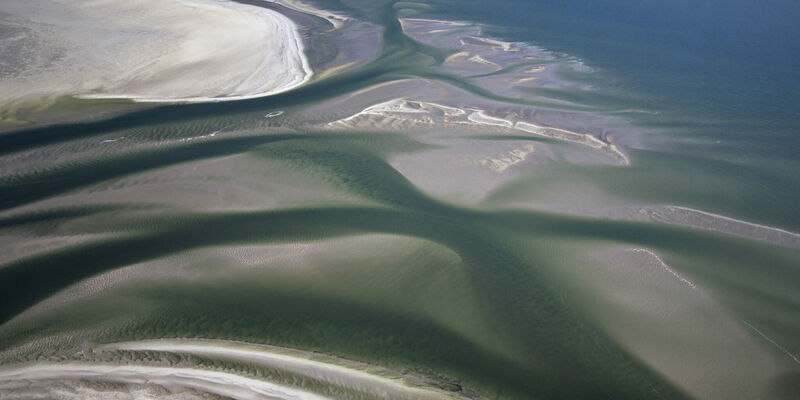 JUST 224 KM FROM HANNOVER
North Sea
Over the dyke to the open seas: Holidays on the North Sea islands
The North Sea islands off the coast of Lower Saxony are known for stiff breezes and forceful waves. However, their harsh climate is more than just moody - in fact its healing effects make the region a favourite for many holidaymakers. With the enjoyable sandy beaches and sea breeze, this is the best place for those visiting on short trips from mainland Germany to recharge their batteries. Additionally, thanks to their proximity to the state capital, the East Frisian islands are less than five hours from Hannover by car. This means that spa guests and families looking for a pleasant excursion have good transport connections, for example via the A27 in the direction of Bremen and then the A28-A29 or the A23, depending on their destination. Those preferring the convenience of the train can take advantage of the direct route via Bremen.
There's definitely no more convenient way to the feel of sand and marram grass under the feet. Islands such as Norderney, Wangerooge, Juist and Borkum benefit from this quick accessibility and offer a welcome respite for many tourists. As is always the case with islands, island-hopping is only possible by boat. Ferries run to some of the islands from ports such as Emden, Norden and Cuxhaven. Isn't there something wonderful about leaving the Lower Saxon mainland behind and entering a new "holiday home port" brimming with anticipation?
The sound of waves and the sea breeze: the healing powers of the North Sea
A North Sea holiday is all about enjoying freedom and open spaces, breathing in the clean, salty air and feeling healthy. Thanks to the local climate, a health or leisure holiday can be great for one's health and wellbeing. Some spas make this their speciality, and, like health clinics, offer an extensive recuperation programme. Spa towns like Norderney with their seaside health resorts are the perfect place for rehabilitation and recovery, for example for sufferers of respiratory problems such as asthma.
However, it's not just regeneration that attracts tourists to the north of Lower Saxony - the Lower Saxon Wadden Sea National Park is a highlight too. The ever-changing tide is a breathtaking natural display, well worth seeing first hand. Whether visitors walk there on their own or with a guide, trudging ankle-deep through the mudflats is the best way to get up close to nature. The thrill of a mudflat hiking tour is an unforgettable experience that stays with you long after your holiday comes to an end. The coast of Lower Saxony isn't just characterised by wind, waves and sea – even a short trip will reveal the many other experiences it has to offer. We owe so much to the tides!