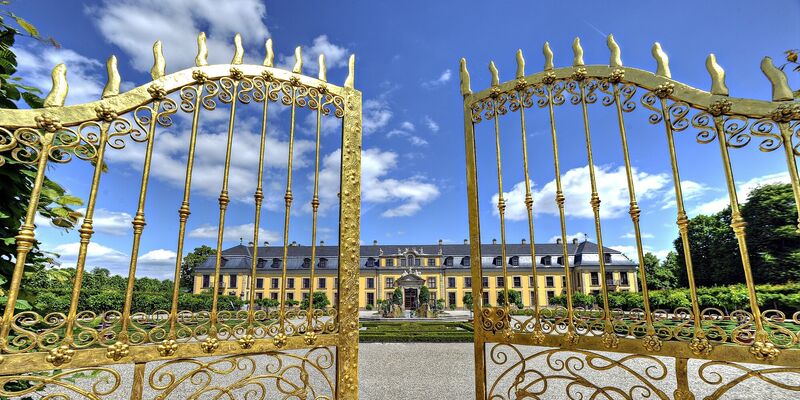 LOWER SAXONY'S CENTER
The Hannover Region
Launch pad and tourist magnet
The Hannover holiday region connects the North to the rest of Germany. The central railway station and Hannover-Langenhagen airport aren't just changeover points for those travelling onwards, but are also key arrival points for holidaymakers. The transport links provided by the A2, A7, A37 and A325 ensure that travellers are headed in whatever direction they desire within minutes. Tourist attractions such as Herrenhausen Gardens, Hannover Adventure Zoo and Hannover Airport are all well worth visiting in and of themselves. Visitors can also enjoy the city's cultural offerings, such as the exhibitions in the Sprengel Museum and the Lower Saxon State Museum as well as the Hannover Old Town.
Anyone out looking for a good time will enjoy the Maschsee Festival, Germany's biggest Marksmen Festival and a varied range of other events, all of which attract tens of thousands of visitors each year. The trade fairs held in the Lower Saxon state capital are just as well attended: whether it be Hannover Messe or IAA Nutzfahrzeuge, these events attract visitors from all over the world. Those in search of peace and relaxation in green surroundings need look no further than the Deister mountains or Steinhuder Meer, both just a few kilometres away. If Lower Saxony is the state of short distances, then the Hannover region is the starting point for every traveller.
An adventure at Hannover Zoo
Hannover Adventure Zoo presents the beauty of its animal kingdom seven days a week – from A for alpaca to Z for zebra. Each year over one million visitors encounter around 2,000 animals on their journey through the various themed worlds, such as Yukon Bay, a replica of Alaska's frozen world, and the African area of Zambesi.
Perhaps most fascinating are the encounters with the polar bears in Captain Henry's Underwater World or the elephants in the Jungle Palace. The latest attractions include Afi-Mountain and the Panorama, which provides a 360o view of the rainforest similar to the experience of a 3D cinema. Every trip here is a unique adventure.
More information you find at: