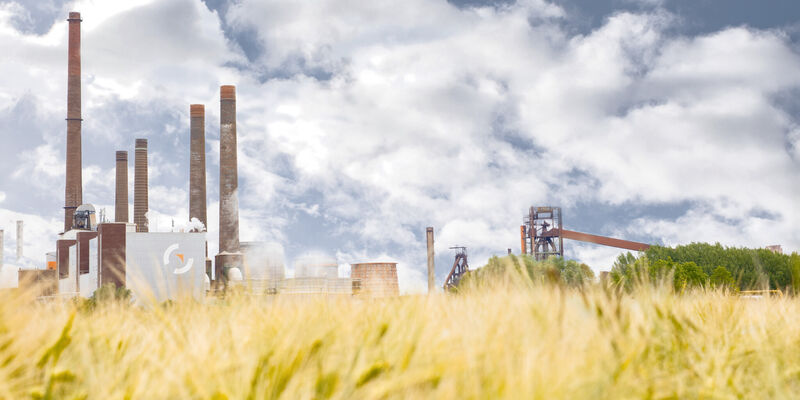 THE INDUSTRY OF THE NORTH
Industry
Salzgitter AG: Steel - made in Lower Saxony
With around 10,000 people employed in its industry, Lower Saxony is one of the strongest states in Germany when it comes to steel production, not least because the country's second biggest producer of the metal, Salzgitter AG, has its works in Salzgitter, just an hour east of Hannover. In addition, Georgsmarienhütte GmbH, located just two hours away via the A2 and the A30 near Osnabrück, and Benteler Steel/Tube GmbH, based 200 km away in Lingen, contribute to widespread recognition of the entire state's reputation in this industry.
However the industry's importance only becomes apparent when you consider its significance in the value chain: without the steel produced by these works, mechanical engineers in the vicinity of Peine, Göttingen and Osnabrück, the Wolfsburg automotive industry as well as electrical engineering and construction firms across Lower Saxony and the rest of the world would have to give up a portion of their business. 17% of the steel produced in Germany comes from Lower Saxony, which amounts to around 7.2 million tonnes per year, so anyone who works with steel will find the right raw materials here.
Continental AG: Tyres from Hannover
Continuity guaranteed: one multinational springs to mind when you think of the state capital - Continental AG. With the grip of its rubber compounds, the tyre manufacturer has been bringing horse power to the streets of Hannover since 1871. However, the group's daily business has since been extended beyond just keeping the wheels spinning - they now also supply custom-built metal parts for use in the automotive industry.
With 400 locations in 61 countries, it's safe to say Continental is a German multinational with its roots firmly grounded in the Hannover region. With around 7,500 workers, the corporation has become a pet passion in the state capital and one of Hannover's biggest employers, while the group employs over 230,000 people globally.
more information you find at: