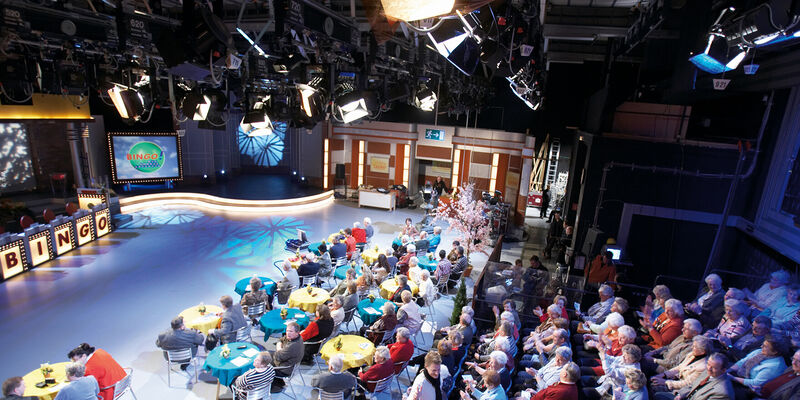 NEWS FOR THE WORLD
Media & creative industries
TV, radio and press
The media world is also finding its way into Lower Saxony and provides further impetus to the economy in the form of three local mainstays. Leading the way is the regional public North German Broadcasting Corporation (NDR), airing news and information from Lower Saxony to the whole of Germany on TV and radio. Other broadcasters responsible for regional reporting are RTL Nord and Sat1 Norddeutschland. Based in the state capital, these private TV companies don't just broadcast news, but also the most beautiful corners in Lower Saxony.
Anyone with a radio can tune in to various small and large broadcasting studios as well as the regional NDR1. Notable examples are Radio FFN, Antenne Niedersachsen and radio21, which catch the attention of listeners up and down the country with the latest and best hits. In addition there are another 15 local non-commercial broadcasters.
On top of this there are 50 daily newspapers keeping readers informed about day-to-day occurrences in Lower Saxony, for example Hannoversche Allgemeine, Braunschweiger Zeitung, Neue Osnabrücker Zeitung, Nordwest-Zeitung and Kreiszeitung Syke. The Hessische/Niedersächsische Allgemeine stands out as the state's only newspaper with a remit beyond Lower Saxony, covering the neighbouring state of Hesse as well. Whilst these information channels may not be as popular as they once were, holidaymakers and tourists in Lower Saxony still yearn for their regular news fix.
Creative industries for the future
The future advancements of the 21st century are also taken care of thanks to the MultiMedia Vocational School (mmbbs) located in Hannover's expo grounds as well as the neighbouring college with its faculty for Media, IT and Design. This is where young people prepare to become the future of media information and design. Furthermore, Hannover is a prominent city for start-ups. Thanks to its size and revenue, the city stands out among the eight locations in the state (Braunschweig, Oldenburg, Osnabrück, Lüneburg, Hildesheim, Göttingen).
The start-up city of Hannover provides creators with the opportunity to write their own success stories in the state capital. Patrons such as Hafven GmbH and VentureVilla Accelerator GmbH give start-ups and initiators a place to operate, providing them with the best possible start to their self-employment with workspaces, networking and knowhow. The "Smart City Hub" programme is another constructive resource, with mentors from Hanoverian businesses (Volkswagen, Nord LB and Madsack) assisting new start-ups by providing advice, encouragement, practical action and financial support. This is of course heavily supported by the state, with the help of the Lower Saxony Innovative Centre (Innovationszentrum Niedersachsen). 216 companies have already been founded in this way, which speaks for Lower Saxony's success in making the leap into the digital age and its readiness for new innovations.
more information you find at: