Not far from Hannover...
Christmas Markets in Lower Saxony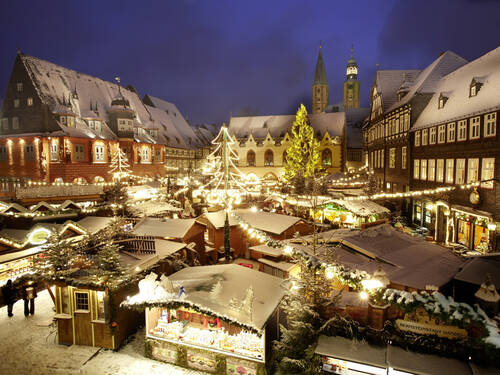 The Christmas Markets in the 9 cities are a very special tip among those who love Christmas Markets with traditional romantic atmosphere.
The Markets sparkle in front of charming historic backdrops. Among idyllic half-timbered houses, gothic gable brick and magnificent baroque facades, you will be tempted by the aroma of mulled wine and gingerbread in wonderful historic squares.
Special tip: The Autostadt in Wolfsburg is transformed in a winter wonderland in the pre-Christmas period.
Further information: www.9cities.de/christmasmarkets